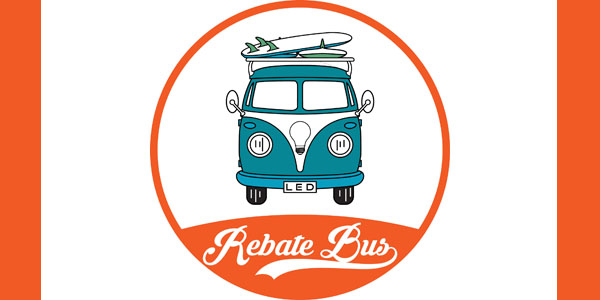 While the general population may understand the need to be more energy efficient, how many people actually take the necessary steps? The founders of Rebate Bus decided to do something about this issue.
Co-Founder Joe Pater grew up about 15 min. outside of downtown Chicago. After he received his MBA from the University of Maine, he moved eventually to Madison and took a position with Wisconsin Energy Conservation Corp. (WECC), helping to sell millions of CFL and LED lamps. Pater then landed a position with MaxLite, where he saw both the importance and complexity of utility rebates for LED lighting upgrades.
"Rebate Bus is founded on the idea that if we can make utility rebates easier to understand and engage with, energy efficiency upgrades will happen faster," Pater said. "We'll be able to mitigate some of the risks related to climate change by helping our businesses reduce their energy consumption."
While working for MaxLite, a mutual friend introduced Pater to Mitch Vogel, a Fitchburg, Wis., native who had recently graduated from Cornell with a degree in computer science. Vogel had heard about Pater's idea for Rebate Bus and was interested in the opportunity to leverage his computer science education to become part of the movement toward an efficient, clean energy economy.
Pater, who serves as CEO, and Vogel, who is the co-founder and CTO, are currently working on a transparent connection between utilities, manufacturers, distributors and commercial building managers. Their startup captures granular rebate data from utility rebate programs across North America and helps decipher which products will qualify in each market.
Lighting partnerships help maintain profitability for Rebate Bus (the term "bus" comes from "computer bus"). They are currently building an instant rebate platform that enables utility programs to offer online rebates instantly, via their e-commerce partners PROLighting.com and GPConservation.com.
"LED lighting can reduce commercial businesses' energy consumption by up to 40 percent," Pater said. "This is a seriously powerful lever that reduces costs, including maintenance."
In the future, Pater would like to iterate upon Rebate Bus and provide value to the lighting and utility program industry. He also is seeking to earn business with Focus on Energy in Wisconsin and continue to grow his company throughout the upper Midwest.