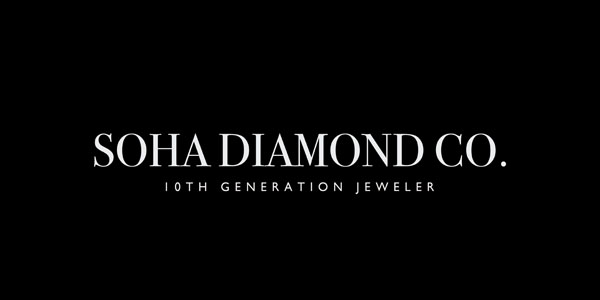 Soha Diamond Co. is putting a new spin on the jewelry industry with lab-grown diamonds and a focus on e-commerce retail.
For Co-Founder Soha Javaherian, jewelry has been an integral part of his life, as his family has been in the jewelry business in Iran for nine generations.
Javaherian is the first member of his family to be born in the United States. After graduating from the University of Wisconsin, he earned a full-ride scholarship to the Gemological Institute of America (GIA), where he earned diplomas as a Graduate Gemologist and Accredited Jewelry Professional.
Soon after, Javaherian worked at a luxury jewelry retailer and then at the GIA as a diamond grader. Over time, he felt the jewelry industry could be modernized with Internet retailing strategies.
In his research, Javaherian figured out modern buyers, especially millennials, care about the responsible sourcing of the products and services they consume. Diamonds are included on this list, and lab-grown diamonds don't have any of the sourcing conflicts that traditional diamonds can have.
In September 2017, Javaherian and his wife, Aubree, launched Soha Diamond Co. after both independently received grants to attend the Small Business Development Center's Entrepreneurial Training Program in Madison.
The online store exclusively offers customers lab-grown diamonds and gemstones featured in 100 percent recycled precious metal. According to Javaherian, a lab-grown diamond is chemically, physically and optically the same as a mined diamond, it's just grown above ground in a laboratory over a few months. It comes with a lower price tag than its mined counterparts and keeps the same high quality.
"People's common misconceptions of lab-grown diamonds triggered me to exclusively offer it to customers," Javaherian said. "The decision wasn't easy, but to me, it was clear what I needed to do."
Soha Diamond Co. targets millennials instead of older, affluent consumers, who are the typical demographic of traditional jewelry stores.
"We like to say we're 'for millennials, by millennials'," Javaherian said. "We understand the modern shopper because we are one."
To lower the barriers to online jewelry shopping, Soha Diamond Co. offers 360-degree photography, Virtual Try-On and even a Home Try-On Program.
When customers are ready to upgrade their diamond, they can be offered dollar-for-dollar credit to a larger or higher-quality lab-grown diamond through the Lifetime Diamond Upgrade program.
Soha and Aubree are so far the only employees. Soha serves as the gemologist and custom jeweler, and he handles the financial and accounting operations of their business. Meanwhile, Aubree manages marketing, social media, web development, photography and videography.
In the future, Javaherian hopes to position Soha Diamond Co. as a nationwide jewelry company and leader in lab-grown diamonds.
"As a child I've always wanted to be a diamond dealer," Javaherian said. "This thought inspired me to consider jewelry as a career path, (and) that eventually transformed into having my own store."