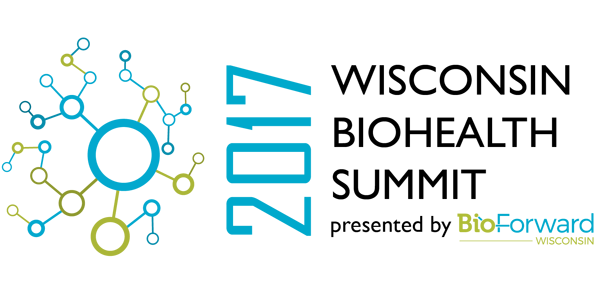 The 2017 Wisconsin Biohealth Summit, presented by BioForward, will take place Tuesday, Oct. 10 from 8 a.m. – 5 p.m. at the Overture Center for the Arts, organizers announced recently.
This year's theme is "Thriving In a New Era of Healthcare Solutions." Attendees will learn about Wisconsin's role in the evolution of medicine and technology.
Charlie Alvarez, senior adviser to the president of Foxconn Medical Group, will serve as the morning keynote speaker while Dr. David Rhew, chief medical offer at Samsung Healthcare, will be the closing keynote speaker.
During lunch, former Stratatech CEO Dr. Lynn Allen-Hoffmann will be awarded the 2017 Hector F. DeLuca Scientific Achievement Award, and Dohmen Company CEO and President Cynthia LaConte will be awarded the 2017 Wisconsin Biohealth Business Achievement Award.
Registration fees range from $30-250.