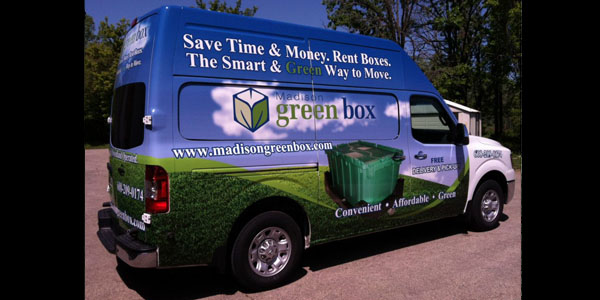 When you move to a new home, what do you do with the cardboard boxes when you're done?
Michael Bleker and Lori Carlson saw a need to limit the waste of cardboard boxes after every move, so they formed Madison Green Box, which offers eco-friendly, reusable plastic moving bins, wardrobe boxes and other moving supplies for rent.
The company, which was founded in 2011, exists to provide a sustainable, green alternative to the time and effort wasted on searching for, gathering and discarding cardboard boxes for various moving and storing situations.
The process begins with Madison Green Box delivering the stackable bins to your home. After you pack, move and unpack, Madison Green Box will pick up the bins from you.
"Most of our customers tend to be very busy; therefore, they are drawn to the convenience of our product and service," Carlson, a retired audiologist, said. "We save them a lot of time and hassle."
Besides residential, Madison Green Box works with local businesses that may be remodeling, downsizing or simply transporting items to and from events of any scale.
As proof of their desire to be green, Carlson and Bleker said they embrace the presence of competitors for the fact that the driving force behind their idea–serving the community and environment–unites them.
"People who are green-minded tend to really understand and appreciate the sustainability of our product," Carlson said.