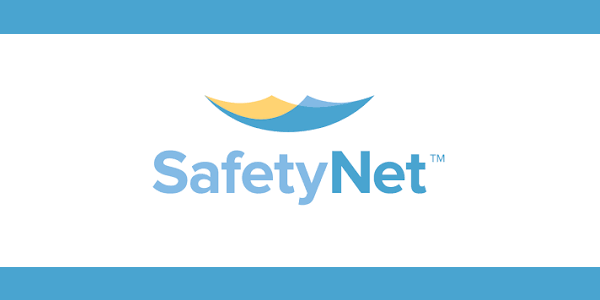 If you find yourself suddenly out of work and without the money to pay for everyday expenses, what would you do?
These days, you can turn to a new insurance program called SafetyNet, which provides a lump sum payout to customers if they lose their job or are unable to work for more than 30 days due to disability.
Last year, SafetyNet was the first startup to be developed out of the innovation lab at CUNA Mutual.
"We did consumer research in 2015, and we had a 'Eureka!' moment when we looked at the results," SafetyNet Director Dan Murray said. "The research told us that consumers needed solutions that weren't yet available in the market."
With a mission of helping people first and making a profit second, SafetyNet has set its current policies at $5/month with a $1,500 payout, and they cap at $30/month with a $9,000 payout, with a lifetime maximum payout of $24,000. That money can be spent on anything the customer needs, from rent to groceries to gas.
"Everything we do is focused on delivering high value to consumers at the times they need it most," Murray said.
Because of SafetyNet's backing by CUNA Mutual, which was recently named the second most reputable insurance company by Reputation Institute, the only real challenge the startup faces is helping Americans understand a brand new type of insurance.
SafetyNet's differentiating aspects from traditional insurance policies are supposed to create a better experience for the customer, according to Murray. A payment from SafetyNet has no impact on a worker's right to unemployment benefits or worker's compensation, and it can also be used in combination with any other type of insurance policy.
"Consumers who have had the prior bad experience of having other insurance payouts reduced because they have other policies are very happy when they learn that SafetyNet doesn't play those kind of games," Murray said.
As of right now, SafetyNet is only available to customers in Wisconsin and Iowa. However, much is in the works for the startup, Murray said. Another state will be announced in a matter of weeks, and though the company doesn't share policy counts, Murray explained that SafetyNet has been growing at a monthly rate of about 30 percent, which is well over its target of 20 percent per month.
"While we're very proud that SafetyNet went from concept to implementation in just a few months, we have a rich pipeline of additional products in development as a response to the additional needs consumers have described," Murray said. "The one constant is our mission–to help millions of Americans improve their financial lives–and we will develop several products to deliver on that mission."